Common Core Standards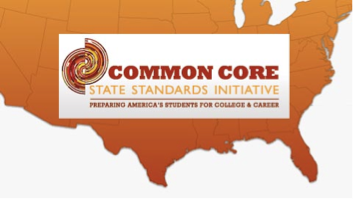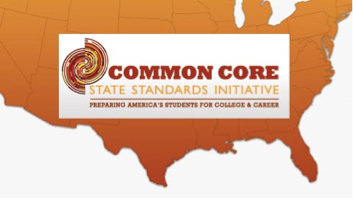 The Common Core Standards initiative is of increasing interest to educators and politicians as we look toward 21st century education.  Here are some links that may be of strong interest to New Jersey teachers:
A National Overview of the Common Core
The Common Core is a set of high-quality academic standards in mathematics and English language arts/literacy (ELA). These learning goals outline what a student should know and be able to do at the end of each grade. The standards were created to ensure that all students graduate from high school with the skills and knowledge necessary to succeed in college, career, and life, regardless of where they live. Forty-two states, the District of Columbia, four territories, and the Department of Defense Education Activity (DoDEA) have voluntarily adopted and are moving forward with the Common Core.
The New Jersey Common Core Standards

The Common Core State Standards, adopte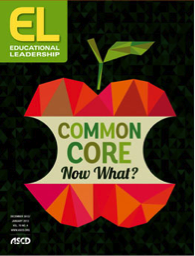 d by the New Jersey State Board of Education in 2010, define grade-level expectations from kindergarten through high school for what students should know and be able to do in English Language Arts (ELA) and mathematics to be successful in college and careers.
Educational Leadership, Issue 70: Now What?

ASCD's journal, Educational Leadership featuring a theme issue on the Common Core Standards and how they related to teachers and students.
Links Of Special Interest To Teachers:
STORRI is a website designed to attract, share, unpack, engage, and celebrate stories of "wobble" that teachers tell about the complexity of contemporary classrooms. Through STORRI, teachers and teacher educators will have opportunities to write about moments in their practices when their belief systems wobbled.
NJ Professional Development Standards
Effective May 5, 2014, the New Jersey Professional Standards for Teachers have been updated to incorporate current research on teaching practice, new understandings of learners and the learning process, and to align to the 2011 the Interstate Teacher Assessment and Support Consortium (InTASC) Model Core Teaching Standards.
Partnership for 21st Century Learning
P21's mission is to serve as catalyst for 21st century learning to build collaborative partnerships among education, business, community and government leaders so that all learners acquire the knowledge and skills they need to thrive in a world where change is constant and learning never stops.
P21's Toolkit of Strategies and Tactics
Nearly six years ago, the Partnership for 21st Century Skills released its signature toolkit, the MILE Guide for 21st Century Skills: Milestones for Improving Learning and Education. Today, this toolkit has been revised and updated to reflect new realities and the P21 Framework for Education.